The Boyne Valley is one of those destinations in Ireland that has something for everyone. History, culture, beautiful lakes and rivers and plenty to do and see with the family too. Here are our top 5 reasons to visit the Boyne Valley this summer with the kids.
1. The Adventure parks!
The Boyne Valley is home to Rathbeggan Lakes adventure park, Loughcrew adventure centre, Funtasia water park, Tayto Park and lots lots more. There is nowhere better in Ireland to get out and about than one of these adventure parks. At the Ardboyne hotel we are delighted to have a host of packages available with one or more of the activities above included in them. Click here for more information.
2. Solstice arts centre kids programme
The Solstice Arts centre is situated a 10 minute walk from the Ardboyne Hotel and holds children's cinema days over the summer months to include Babe, Tom Thumb and The goonies. Perfect family viewing when the weather isn't amazing! For more information please click here.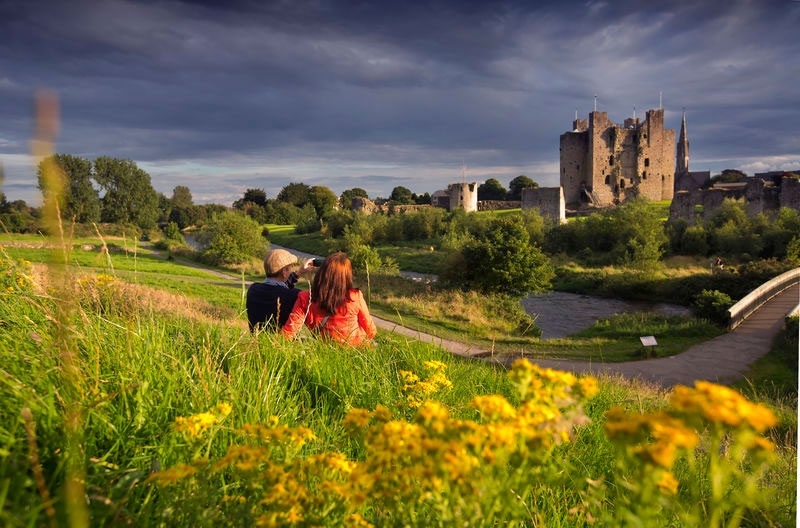 3. The Castles
This is what summer memories are made of- visiting the castles in the Boyne Valley are sure to impress the younger members of the family. Trim Castle is just a 15 minute drive from the Ardboyne Hotel and is opened daily from 10am to 5pm during the summer months and special family packages are available. Click here for more information.
Slane Castle is situated just a short 10 minute drive from the Ardboyne Hotel and is home to the Conyngham family. Famous for hosting a list of impressive rock concerts since the 80's and now with its very own distillery, a visit to Slane castle will keep all the family happy. Tours run every day over the summer from 11.15am to 4.15pm. Make sure to check in advance to make sure they are available. For more information on Slane Castle click here.
4. The Summer festivals
Who doesn't enjoy a family friendly festival in Ireland during the summer! Well the Boyne Valley has plenty of them! From the Blue jeans festival in Athboy, Vantastival at Beaulieu House in Drogheda, The Irish Maritime festival in Drogheda, the Hinterland festival in Kells and the Haymaking festival in Trim to name just a few! Click here to find more information on all of the summer festivals in the Boyne Valley.
5.The Fleadh Cheoil
This year and next year will see Drogheda host one of the biggest annual festivals in Ireland. Fleadh Cheoil na hEireann is the worlds largest annual celebration of Irish music, language, song and dance. This week-long festival is a perfect destination for families for a day trip or for a few nights of fun. For the full itinerary of the festival visit http://fleadhcheoil.ie/ .