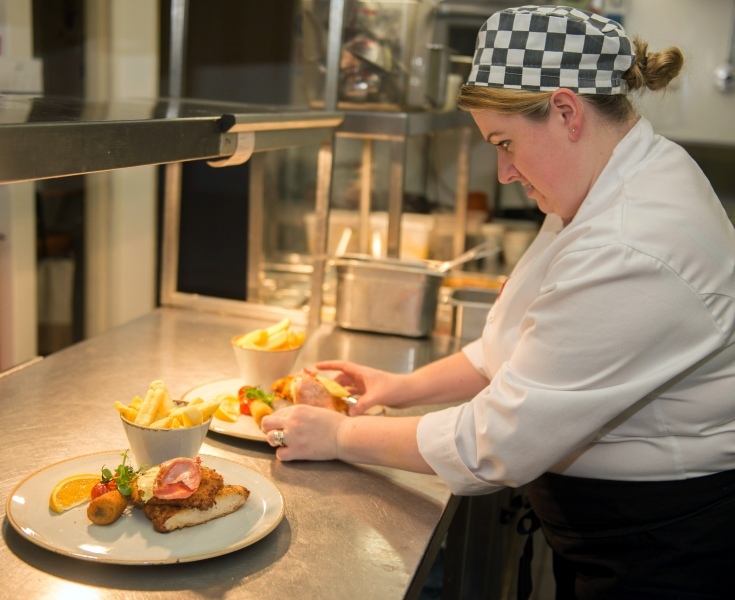 Taste the Boyne Valley at the Ardboyne Hotel
The Boyne Valley is an area steeped in history and tradition in Irelands Ancient East. The region also has some amazing food producers of artisan products like cheese, oil, preserves, whiskey, cider and beer to name just a few.
At the Ardboyne Hotel we are delighted to be situated in a region with all of these producers on our doorstep. In the hotel we try to use as many local producers as possible for our menus. This month we are delighted to be featuring a "Place on a plate" dish on our menu.
Our Slow roasted pork belly come from Robinsons meats who provide us with all of our meats here in the hotel. The pork belly is served with Boyne Valley roasted parsnip puree and Dan Kelly Cider Jus. You will find it on our menu marked with the Discover Boyne Valley Flavours logo.
Also new to our menu this month are our new sweet chilli chicken wings as well as franks hot sauce chicken wings, for those of you who like wings with more of a kick. A new home-made potted chicken liver páte and mussels Mariniére are new additions to our starters also. All of our fish comes from Nicks Fish in Ashbourne so we are guaranteed freshness!
The main courses on our ala carte menu have been joined with a beautiful Baked Cod dish and a tasty steak sandwich. This makes our menu one of the biggest in Navan for variety and we are delighted to be sourcing the majority of our ingredients locally.
Every Monday is mother Mondays in the Ardboyne and we have delicious cakes and coffee available at our lobby coffee dock for just €5.
Every Friday night is wine and dine night in the hotel with a two course meal for two people and a bottle of wine for only €50.
The next time you are looking for somewhere to eat in Navan look no further than the Ardboyne Hotel. Free parking, comfortable surroundings, great value for money and tasty food.